Guaranteed Auto Financing
BAD CREDIT CAR LOANS IN ST. LOUIS AND GRANITE CITY AT WEBER CHEVROLET
At Weber Granite City Chevrolet, we are experts in offering auto loans for individuals with bad credit.
We all know that used and new car shoppers in the St. Louis area need a little help buying a new car if times have been hard recently. If you feel you have a extremely bad, or low credit history or maybe you have been turned down for a car loan recently we may be able to help you obtain an SUV, car or truck that works for your personal budget to you back on the highways of St. Louis. Bad credit car loans are only one of many areas of expertise of Weber Granite City Chevrolet, so stop by our dealership right now so we can get the process started. Less than perfect does not mean high rates.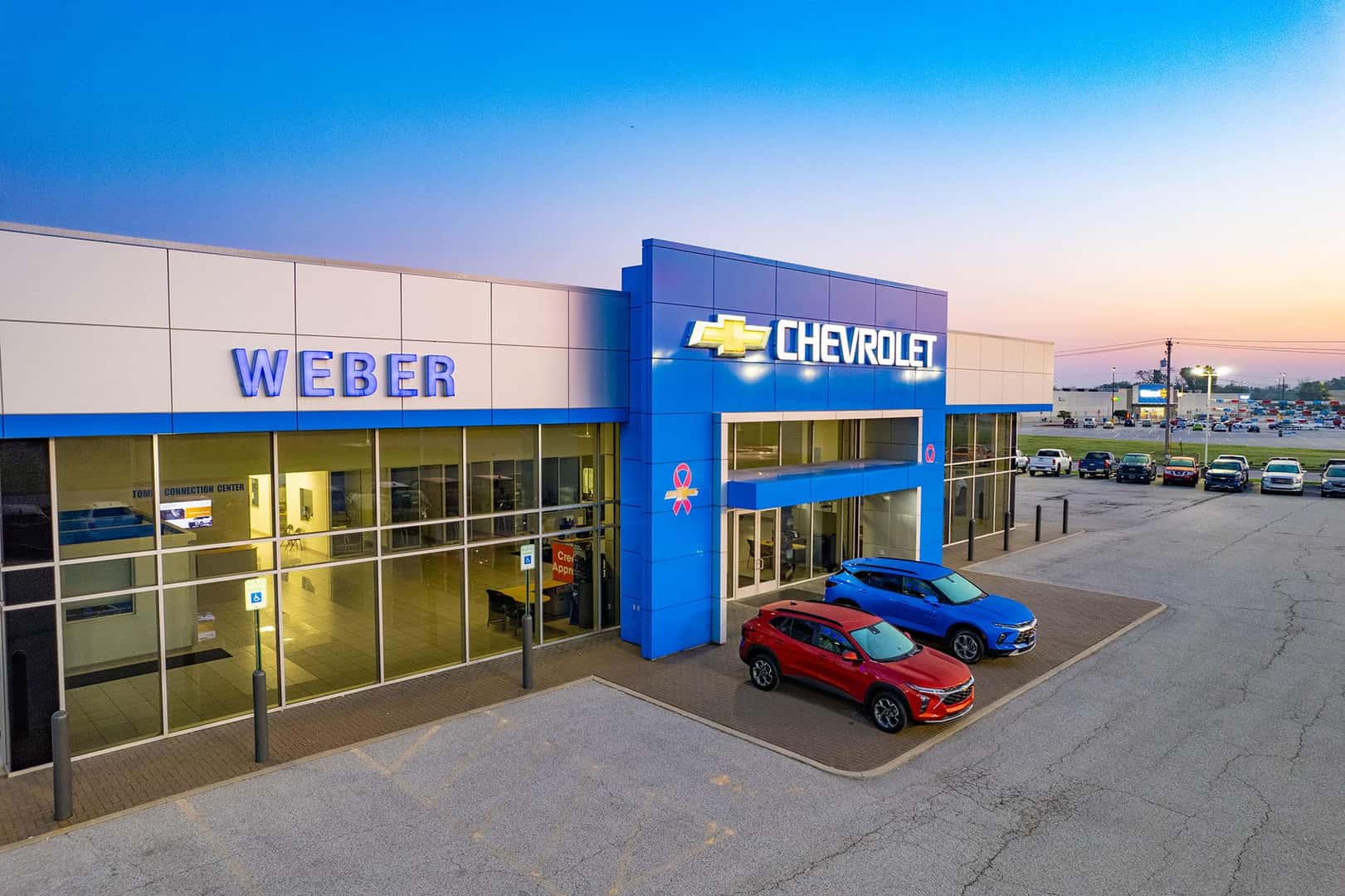 Mon, Wed, Fri

9:00 AM - 8:00 PM




Tue, Thu

9:00 AM - 6:00 PM




Sat

9:00 AM - 5:00 PM




Sun

Closed
Mon - Fri

7:00 AM - 6:00 PM




Sat - Sun

Closed
Mon - Fri

8:00 AM - 5:00 PM




Sat - Sun

Closed
---
Weber Granite City Chevrolet Supplies No Credit Auto Loans To St. Louis, MO And Surrounding Areas
We recognize that obtaining approval for a car loan while having no credit history might be as hard as receiving a car loan with bad credit. We've aided many buyers from St. Louis obtain funding for that new or used car they demand and we may help you as well! We have a number of first time buyer programs for you to take advantage of, so don't be shy; visit us today.
We Have The Most Effective Auto Financing Crew In The St. Louis Area
We have tight relationships with many banking institutions that offer reduced rates, fast approvals as well as flexible terms for the auto loans so if earlier credit troubles are holding you back from buying the vehicle you need assistance might be just a short distance away at Weber Granite City Chevrolet. If you've had a bankruptcy, been recently divorced or separated, have no credit ... Not An Issue! takes merely a few minutes to get you started to begin rebuilding your good credit. Our regional St. Louis Credit Pros will assist you every step of the way in picking the car, SUV or truck that comes with installments that best meet your needs. Discover what St. Louis customers that have poor credit have always known; it is best to allow Weber Granite City Chevrolet become your source for subprime car loans. Call us today to talk to Debbie or perhaps complete our online auto loan pre-approval form and we'll begin working for you right away.
Why not 'SHOP ON THE GO!' with our Dealer App - download now or text "gomobile" to 59769 and start enjoying the shopping tools and connectivity to our dealership it offers, such as Vehicle Videos - Latest Specials - Financing - Chat - Meet our Staff - Reviews - Onstar - Value Your Trade - Service Specials - Roadside Assistance - Our Blog - and Much Much More.
---
Video on Credit Life Insurance - According to a recent J.D. POWER report 40% of Americans have no life insurance. Have you ever thought of what would happen to your automobile if you should die with having it paid off?
Credit Disability Insurance may make your auto payments for you if you become disabled and are unable to work during your loan term. for more information, visit us online.
GAP Protections Covers the difference between your vehicles actual cash value and your loan balance. Life is full of ups and downs, hopefully your have more ups than downs, but it's good to be prepared for the downs. GAP Protection can help. As you may know a new car depreciates into a used car the first time you drive it home. Early on your loan balance may be higher than what the vehicle is worth. This situation is termed 'negative equity' or 'being upside down'. GAP protection may provide coverage if you experience the following: Lets say your vehicle is stolen or severely damaged during an accident during the early part of your loan re-payment period. If your vehicle is declared a total loss the insurance company will only cover the "actual cash value" which is often less than what you owe, leaving you to make up the difference. That means there is a GAP between the compensation you get from the insurance company and your loan amount. GAP protection is designed to pay this difference enabling you to pay off your loan. This would make buying a new vehicle easier because it would eliminate having the "roll over" any debt from your old vehicle. Here are some situations where GAP PROTECTION may be right for you: ?Buying with a low down payment? Low trade-in value ?Owe more on the trade-in than it's worth ?You are financing for 48+ months. See us today and let us give you a quote on GAP Coverage. https://www.weberchev.com.